V. mountain hardwear

---

Hangtags
In 2017, Mountain Hardwear introduced new hangtags to its full product line. We created several different sized tags in order to help convey the vital information for each type of product. In addition to the general information on each tag, we also designed additional add-ons, like technical fabric illustrations for our sleeping bags and dongles for our products utilizing responsibly-sourced down. The end result is a full hang tag system that will be continuously updated each season depending on the needs of new products added to the line.


---
---

Product Catalogs
Each Spring and Fall, MHW creates new catalogs to showcase every product that's included in the line. These books are a vital tool and used throughout the season on a daily basis for office employees and sales reps out in the field. It was critical that they exhibit the product info in a well-organized and easily digestable way and feature some of the stories and marketing efforts that will be highlighted that given season.


---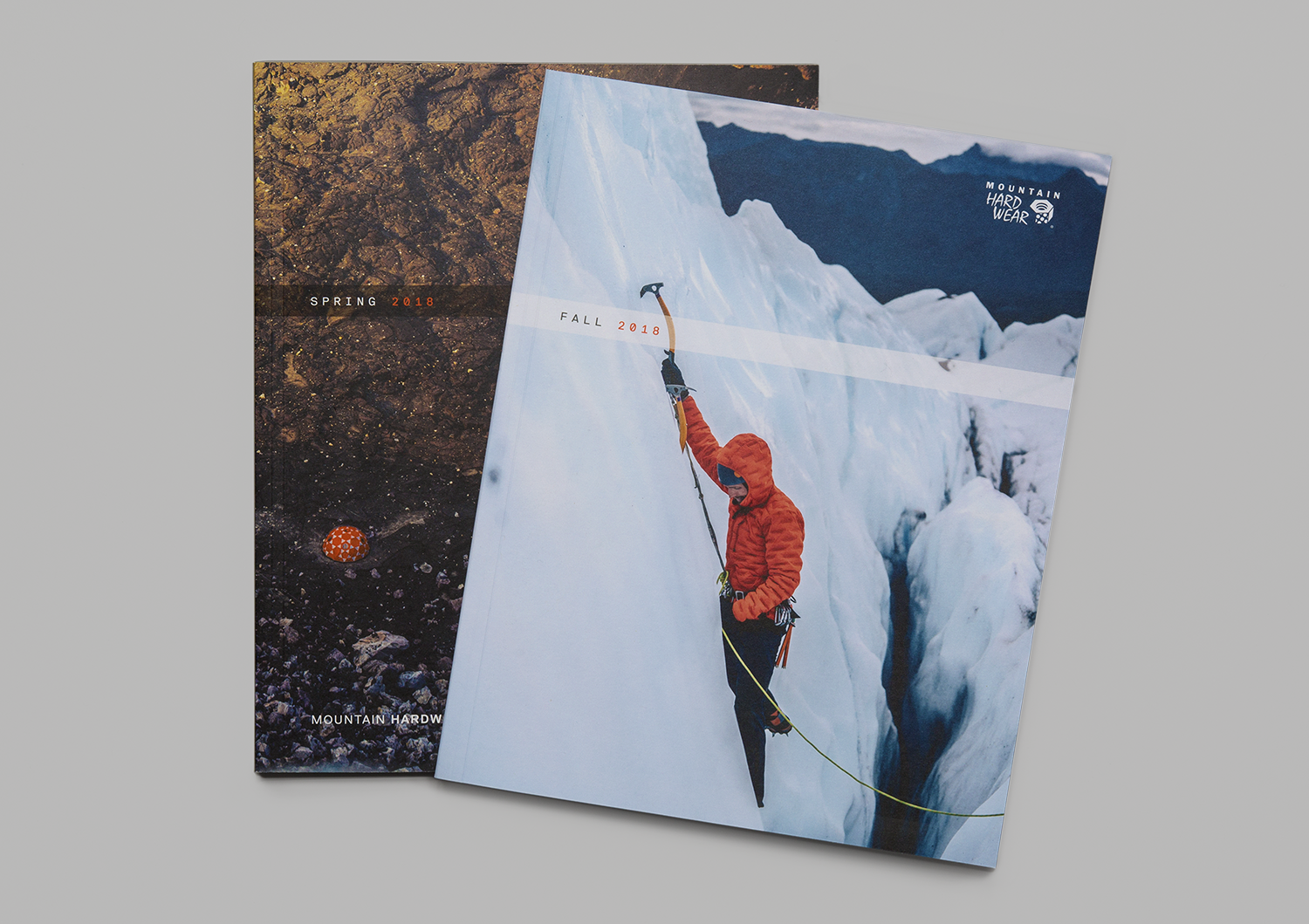 ---

Tent Pitching Instructions
MHW completely redesigned its equipment line for the Spring 2019 season. Starting from scratch, they engineered a line of highly technical tents for the ultra-serious "gearhead" consumer. From ultra-lightweight backpacking tents to Mt. Everest basecamp dome tents, this new equipment line is putting Mountain Hardwear back on the map as the go-to brand for the highest quality gear aimed at the most technically advanced outdoors person. I was tasked with illustrating the pitching instructions that are included in the packaging of each tent. It was imperative that these instructions be easily understood by any consumer, located at any location in the world, and without the use of copy.


---