I. pulp mag

---

PULP is a multimedia sex, sexuality, and reproductive rights publication. Covering all topics surrounding the body, it is committed to sharing stories and voices that have been marginalized or shamed by mainstream media and culture. They recently launched a Kickstarter campaign to help raise funds for the launch of PULP Public School (PPS) — an online school featuring classes, readings and events. I had the pleasure of creating a coffee table book as a gift to donors. The book highlights sixteen articles from the past year and features original illustrations by creatives across the U.S.


---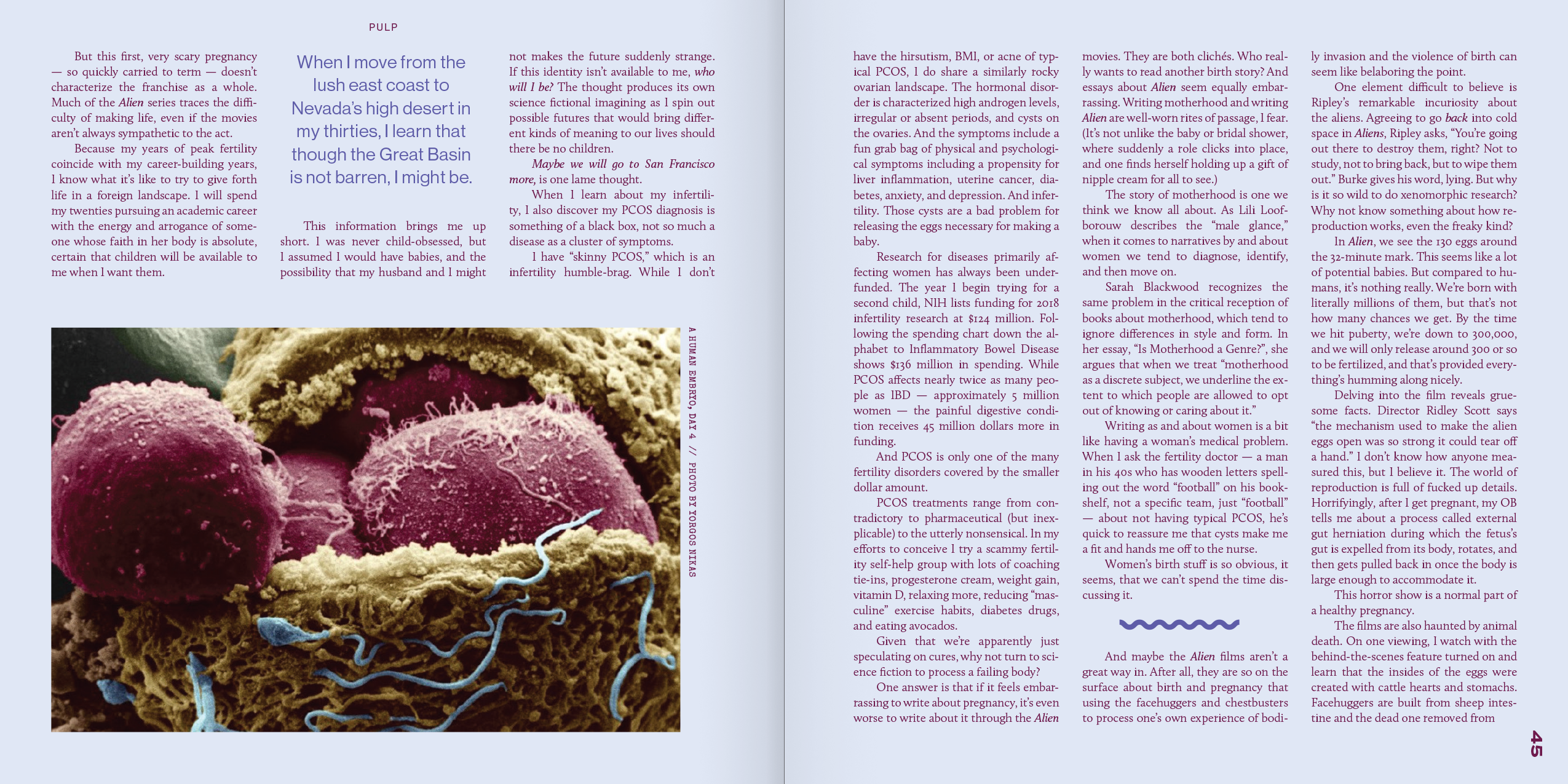 Check out more from PULP here.


II. rivet school

---

College built for real life
Rivet School is building a new college experience designed entirely around the needs of traditionally underserved students. It simplifies college by pairing an accredited, online degree with real-world support. It's a one stop shop support center for students to earn a BA as efficiently and affordably as possible.


---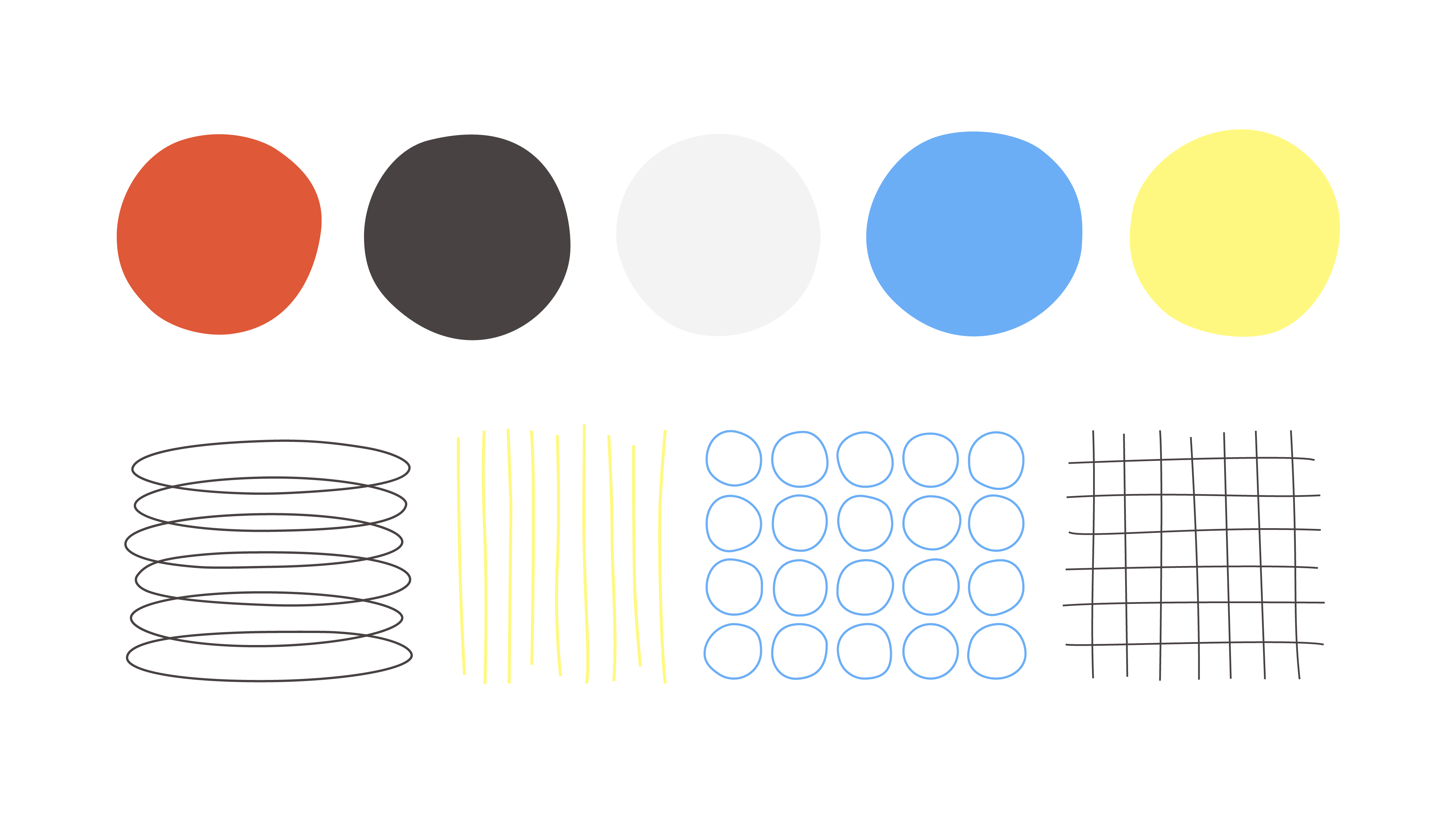 ---

Rivet School was in need of a fresh rebrand and new website to accompany a recent name change. It was vital that the new brand address the current state of higher education: an industry that is chock-full of barriers in regards to the application process, financial aid, class schedules, ongoing educational support, and much more. These hurdles are especially arduous for students who are working, parenting, or first in their family to attend college. After facilitating a day-long discovery workshop, we used our findings to define Rivet School's new positioning with a comprehensive messaging framework that included their tone of voice, mission statement, brand promise, brand pillars, and tagline.

Tone of voice
Clarity, Inspiration, Curiosity, Trust

Mission statement Our mission is to build and scale a new model of higher education where traditionally underserved students (like parent learners, first-generation students, and working adults) can earn a college degree, land a growth-career job, and achieve increased opportunity over time.


---
---

Rivet School's logo is inspired by the visual representation of the cultural icon Rosie the Riveter, honoring the legacy of the Richmond, California community (where Rivet School is based) and the many Riveters who built an unprecedented 747 ships there during WWII. The logo also conveys human strength and integrity in a distinct and modern way. The logo evolution started with a rigid and abstracted human figure, taking inspiration from the structure of the "R" letterform. It eventually evolved into a more realistic and whimsical figure that feels aligned with the idiosyncracies seen in other elements of the Rivet School visual identity system.


---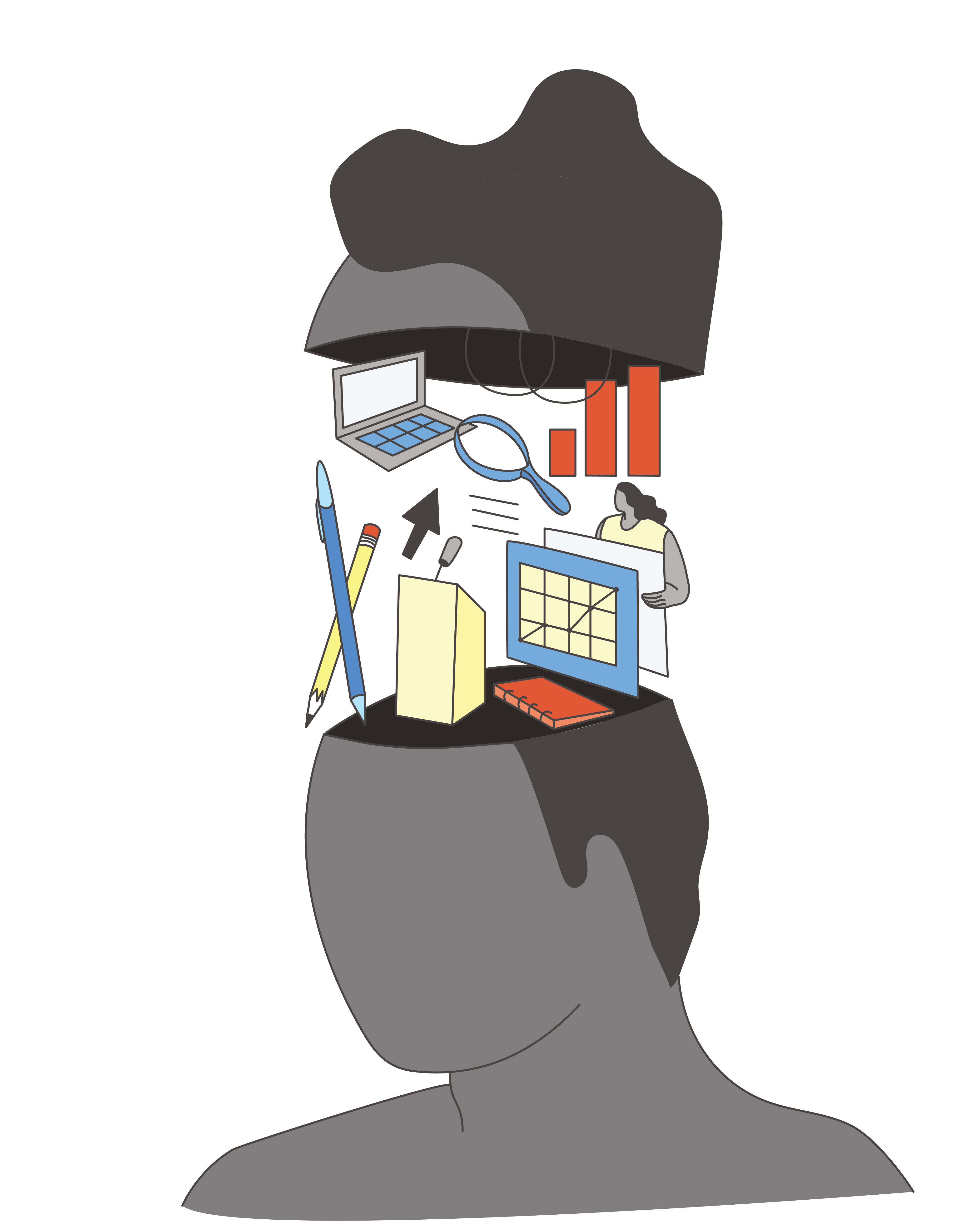 ---


Since their rebrand, Rivet School has exceeded their fundraising goals, increased enrollment numbers, scaled their team, and doubled their web traffic.


"I love the illustrations. They are so hopeful and inclusive. I was able to easily find all of the information needed to know Rivet School is a good fit for me."

- Student candidate

rivetschool.org
Illustrations by Alexandra Bowman
Project completed in collaboration with Jacob Mazonson

III. hub biz cards

---

Hub needed to create new business cards in order to find better solutions for the previous production limitations they were up against. We decided to eliminate the expensive cost of standard printing and instead opted to use a rubber stamp to ink the front side of the cards. The back side is an embossed map of the Presidio of San Francisco, where the office is located. Additional details include painted edges and four different 'pin' stamps.


---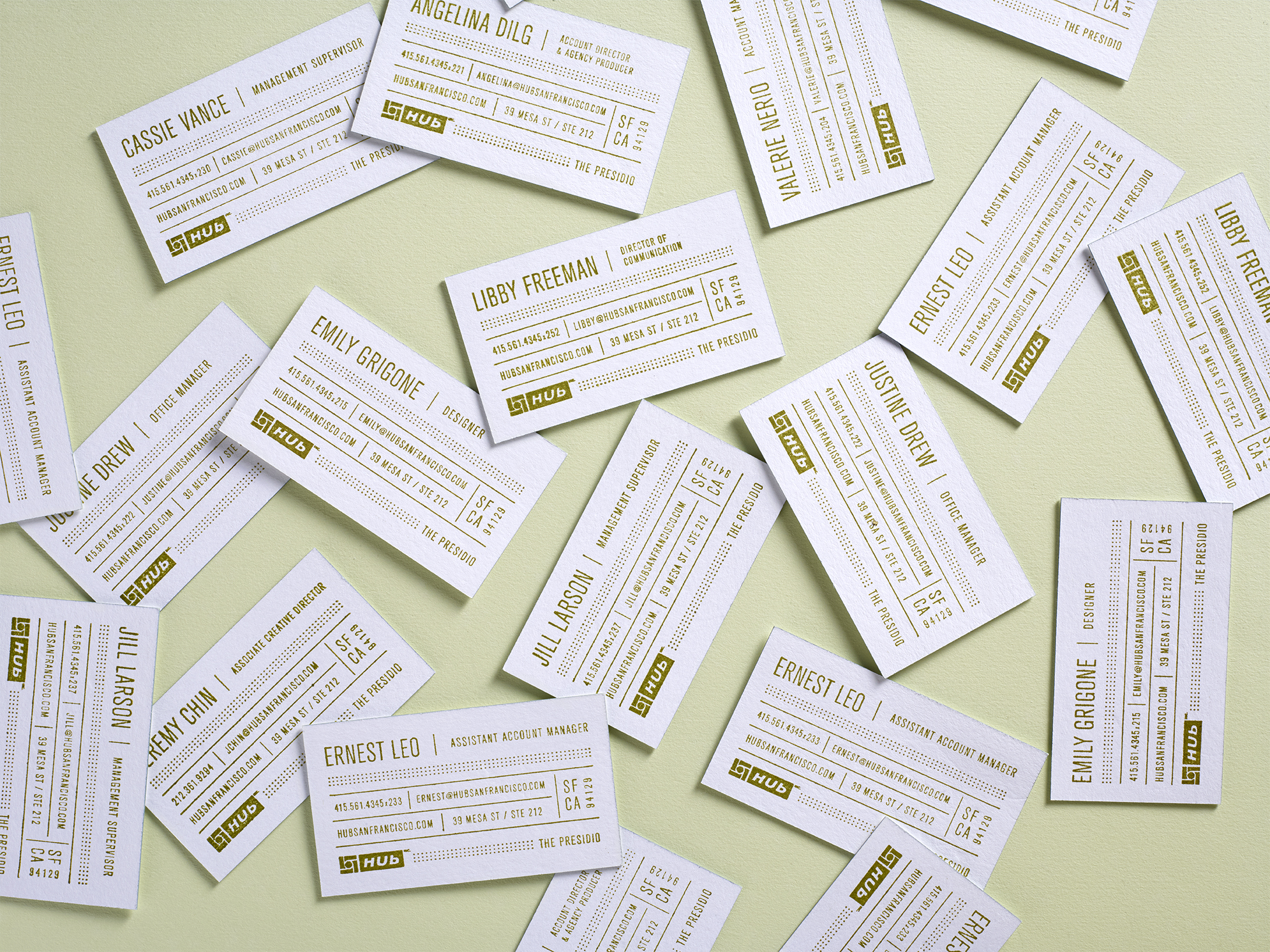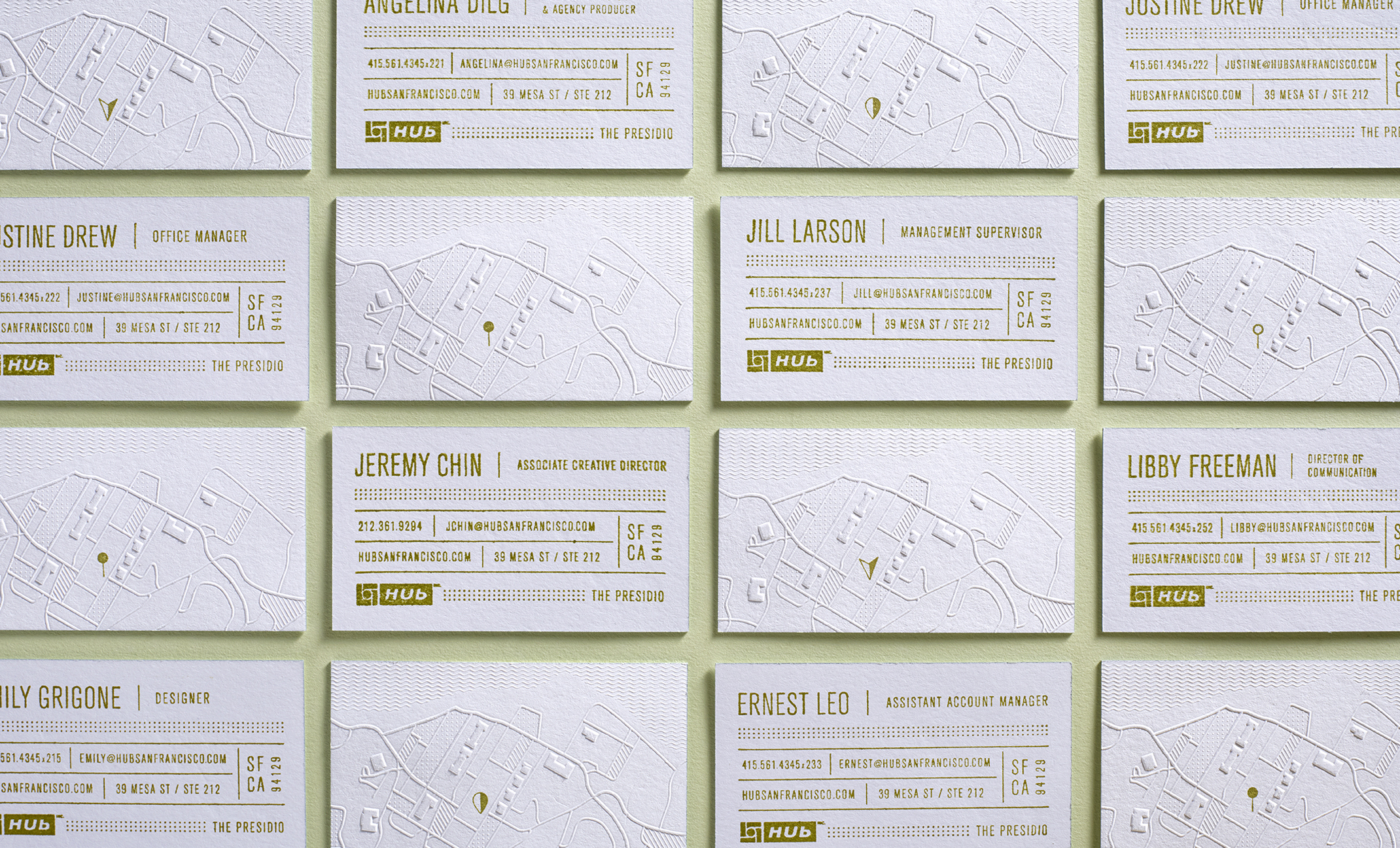 ---

Agency: Hub
Featured in For Print Only
Graphis Design Annual 2017 Merit



IV. manzanita design+build
---
Manzanita Design Build is a full-service, residential design and construction company based in the Bay Area, California. They are a team of seasoned designers, carpenters, and architectural devotees. Inspired by the natural surroundings of California, Manzanita values sustainability, craftsmenship, and connecting the home to its natural environment. I really enjoyed working with them to create a new logo, brand identity, and website that reflects their appreciation for the vibrant legacy of craftsmenship found admist the California coast and their values of friendly+quirky professionalism and expertise.
---


Visit manzanitadb.com
Photography by Melati Citrawireja
Site developed by Jacob Mazonson



V. mountain hardwear

---

Hangtags
In 2017, Mountain Hardwear introduced new hangtags to its full product line. We created several different sized tags in order to help convey the vital information for each type of product. In addition to the general information on each tag, we also designed additional add-ons, like technical fabric illustrations for our sleeping bags and dongles for our products utilizing responsibly-sourced down. The end result is a full hang tag system that will be continuously updated each season depending on the needs of new products added to the line.


---
---

Product Catalogs
Each Spring and Fall, MHW creates new catalogs to showcase every product that's included in the line. These books are a vital tool and used throughout the season on a daily basis for office employees and sales reps out in the field. It was critical that they exhibit the product info in a well-organized and easily digestable way and feature some of the stories and marketing efforts that will be highlighted that given season.


---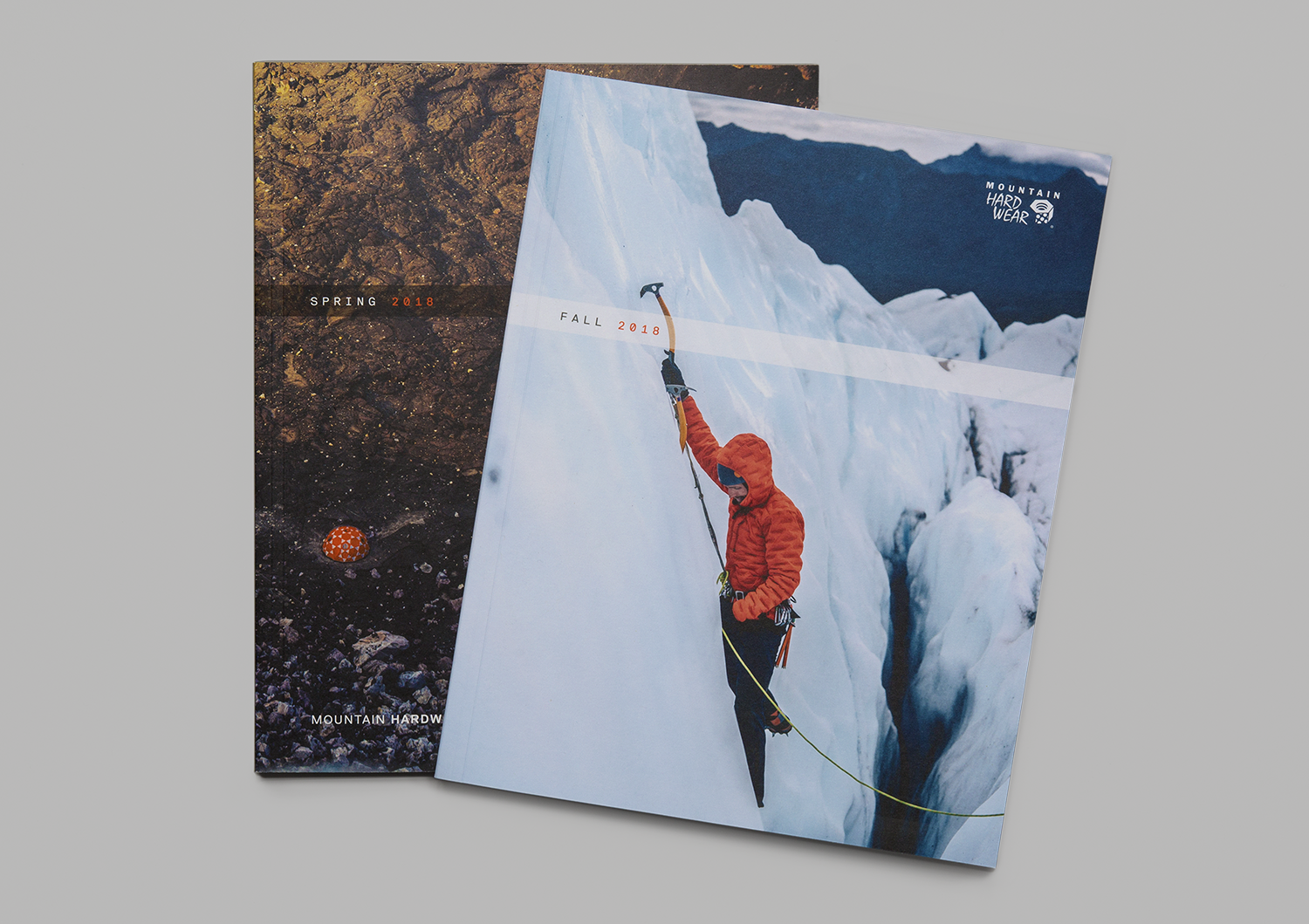 ---

Tent Pitching Instructions
MHW completely redesigned its equipment line for the Spring 2019 season. Starting from scratch, they engineered a line of highly technical tents for the ultra-serious "gearhead" consumer. From ultra-lightweight backpacking tents to Mt. Everest basecamp dome tents, this new equipment line is putting Mountain Hardwear back on the map as the go-to brand for the highest quality gear aimed at the most technically advanced outdoors person. I was tasked with illustrating the pitching instructions that are included in the packaging of each tent. It was imperative that these instructions be easily understood by any consumer, located at any location in the world, and without the use of copy.


---